Boys and Men

Our designs for the guys have all of the things guys want, comfort, wearability, and most of all great style. Some of our styles are also available for the Big Guys.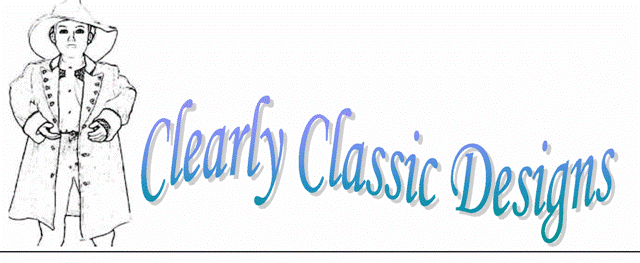 .Clearly Classic Designs--327 S. Main Street--P.O.Box 1201--Lusk Wyoming USA

Phone and Fax 307-334-2044

Toll Free Order Line 866-783-2044

                       all content is copyrighted 2010 by Clearly Classic Designs owned exclusively by Vicki Boldon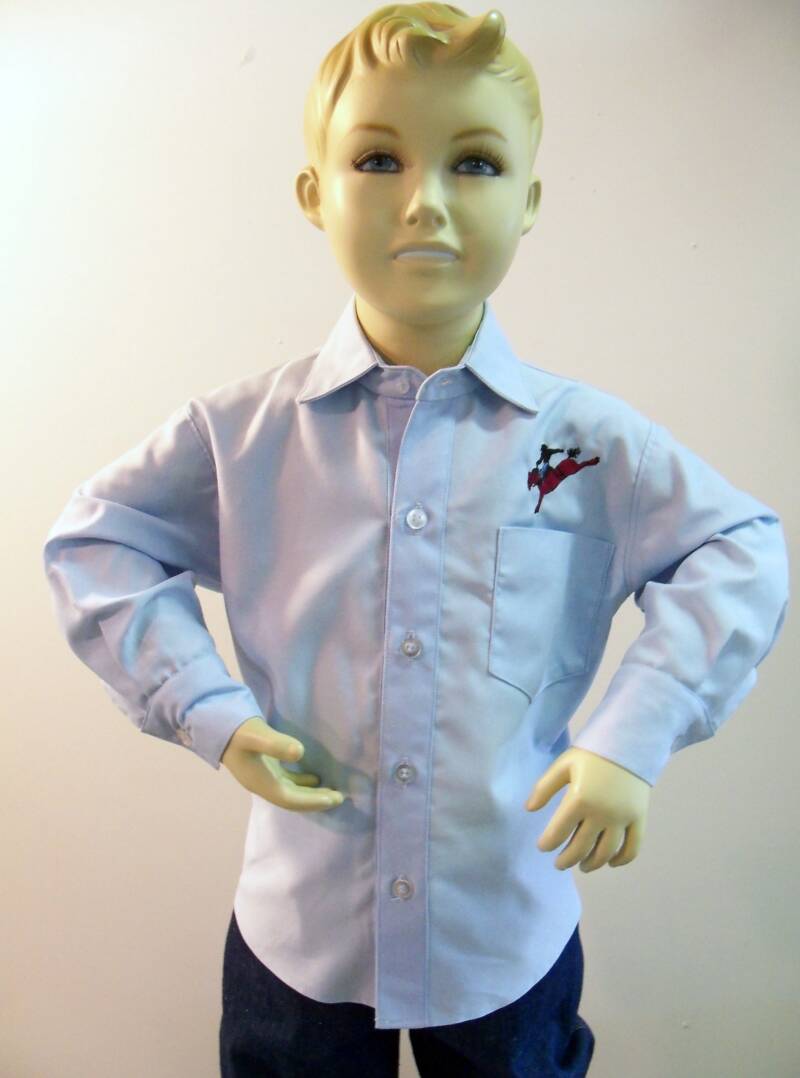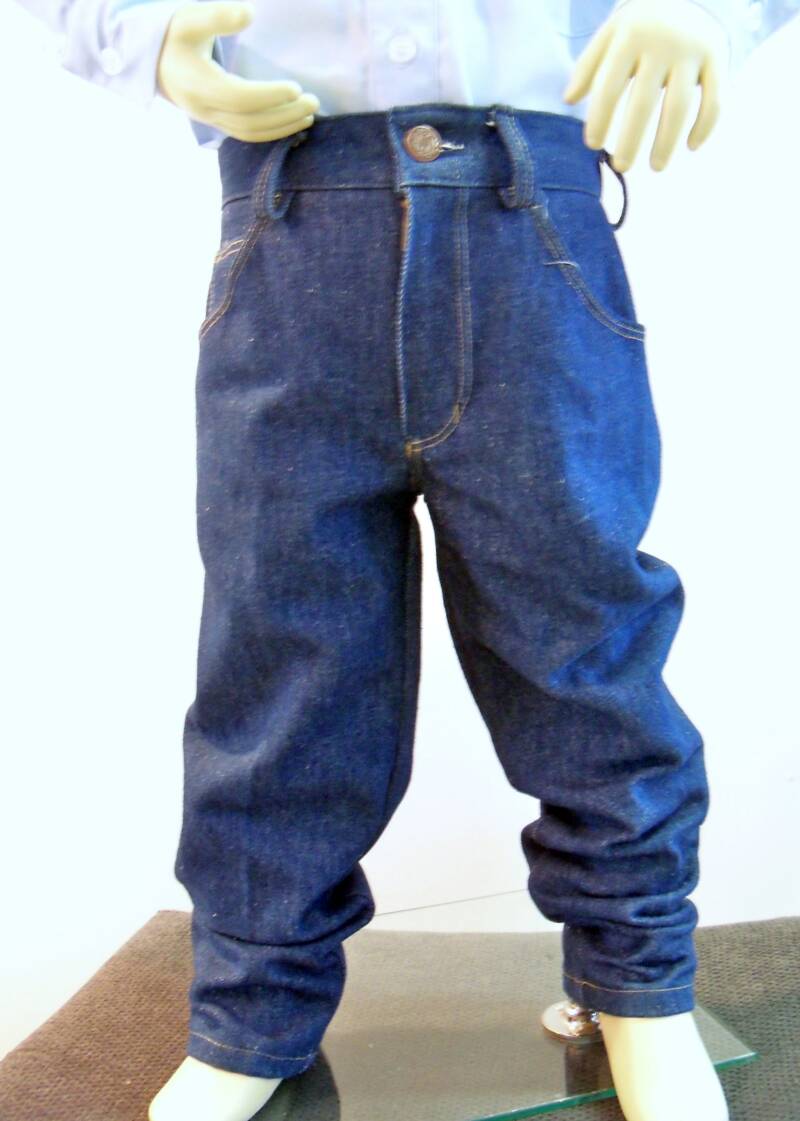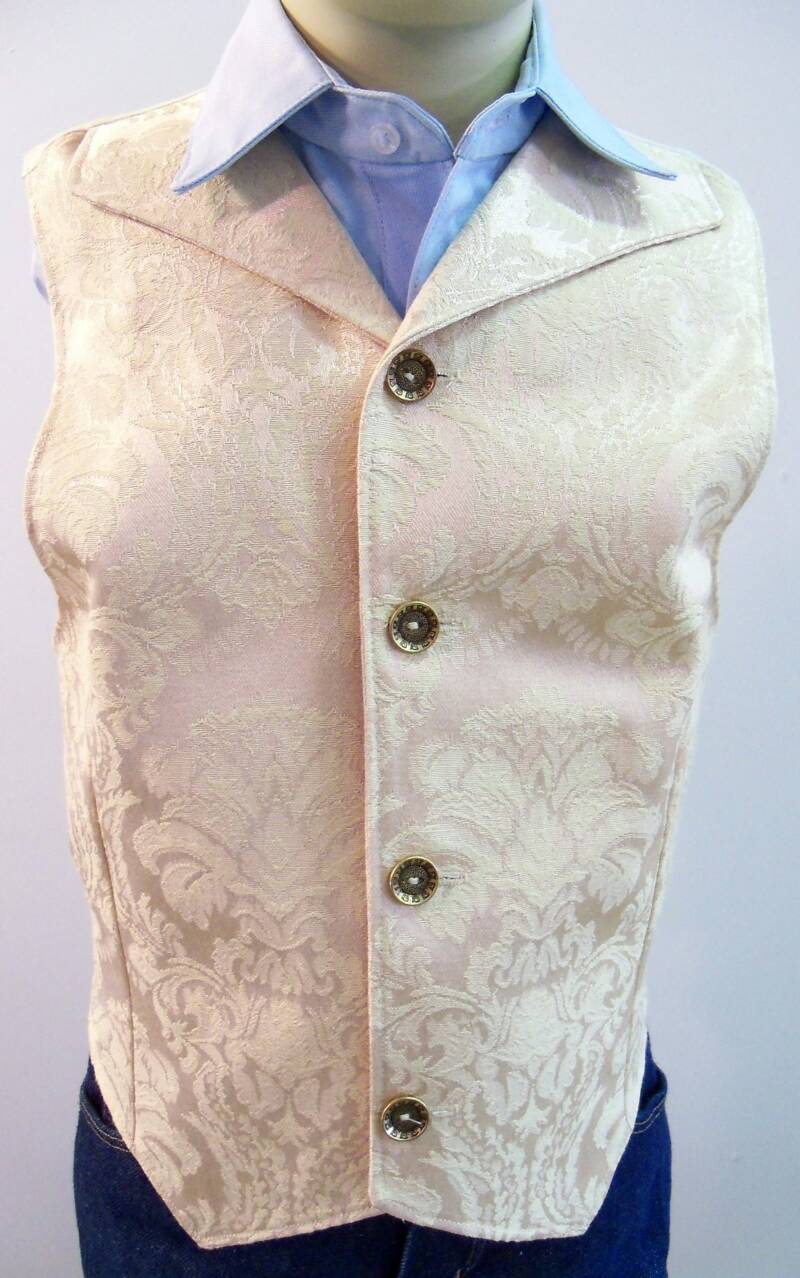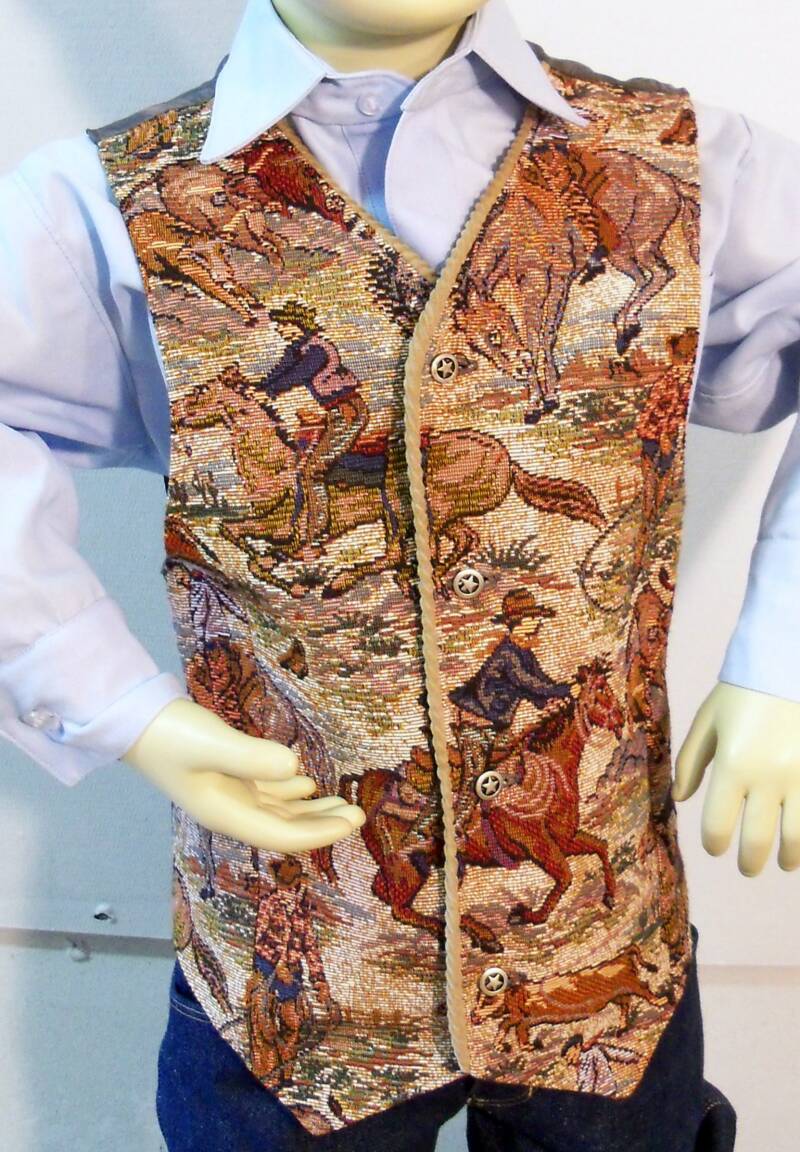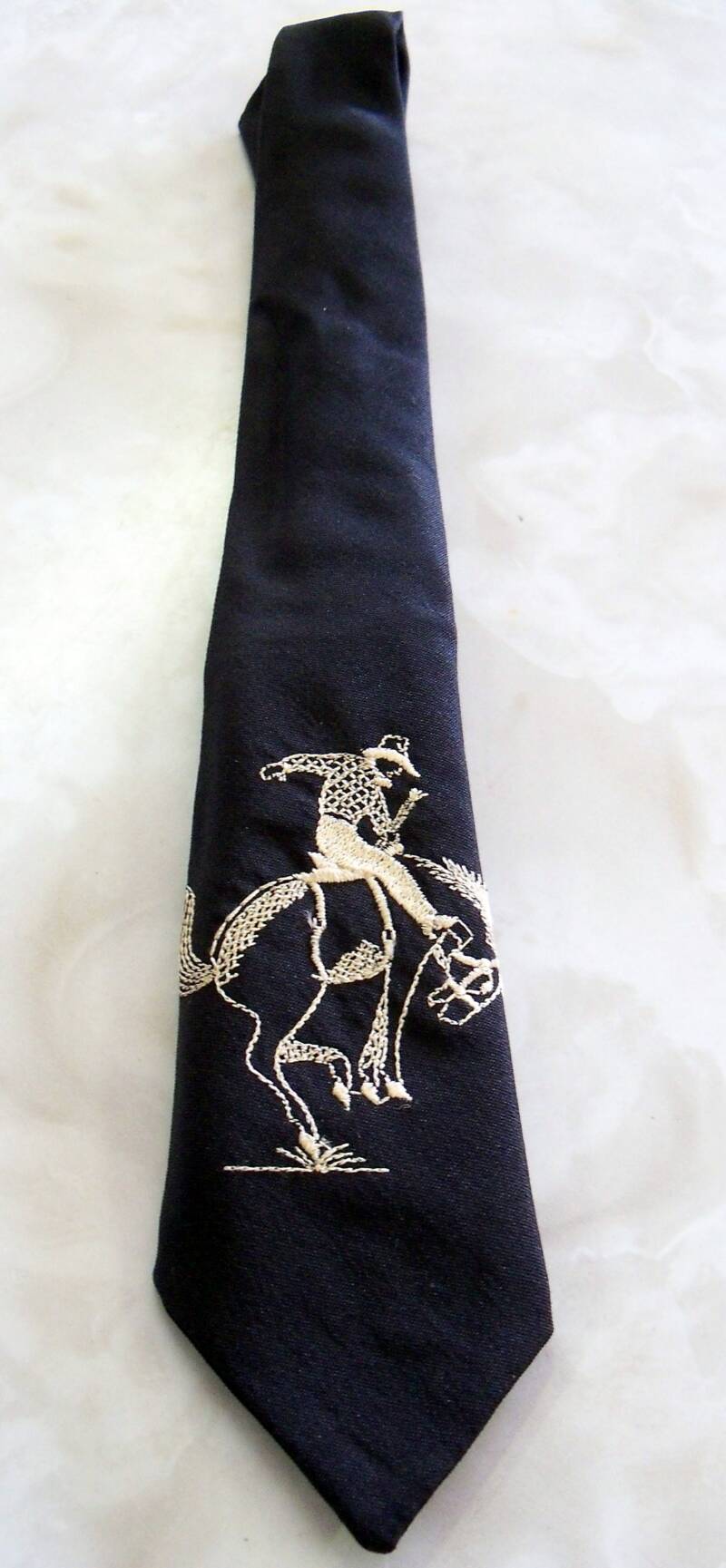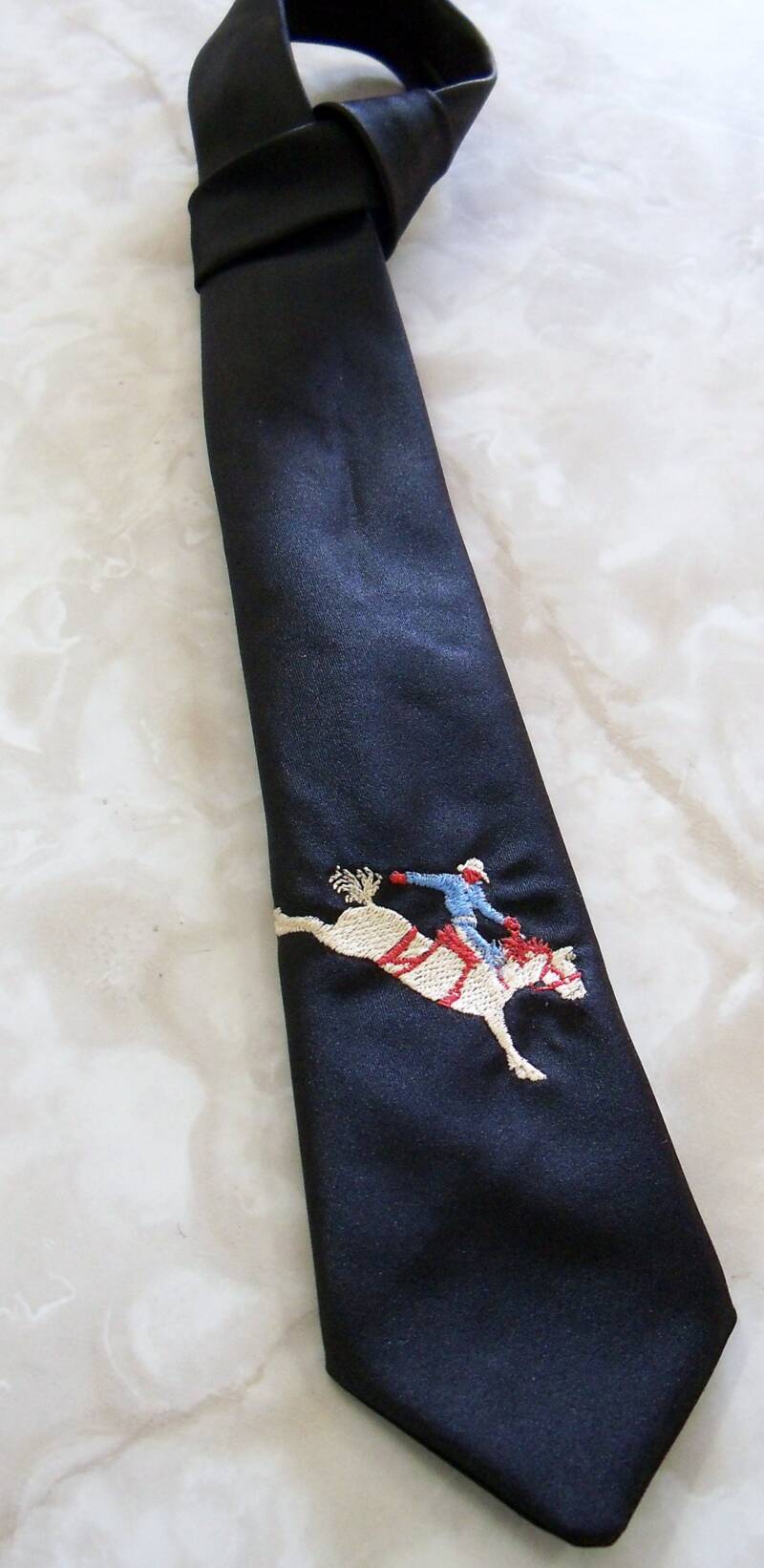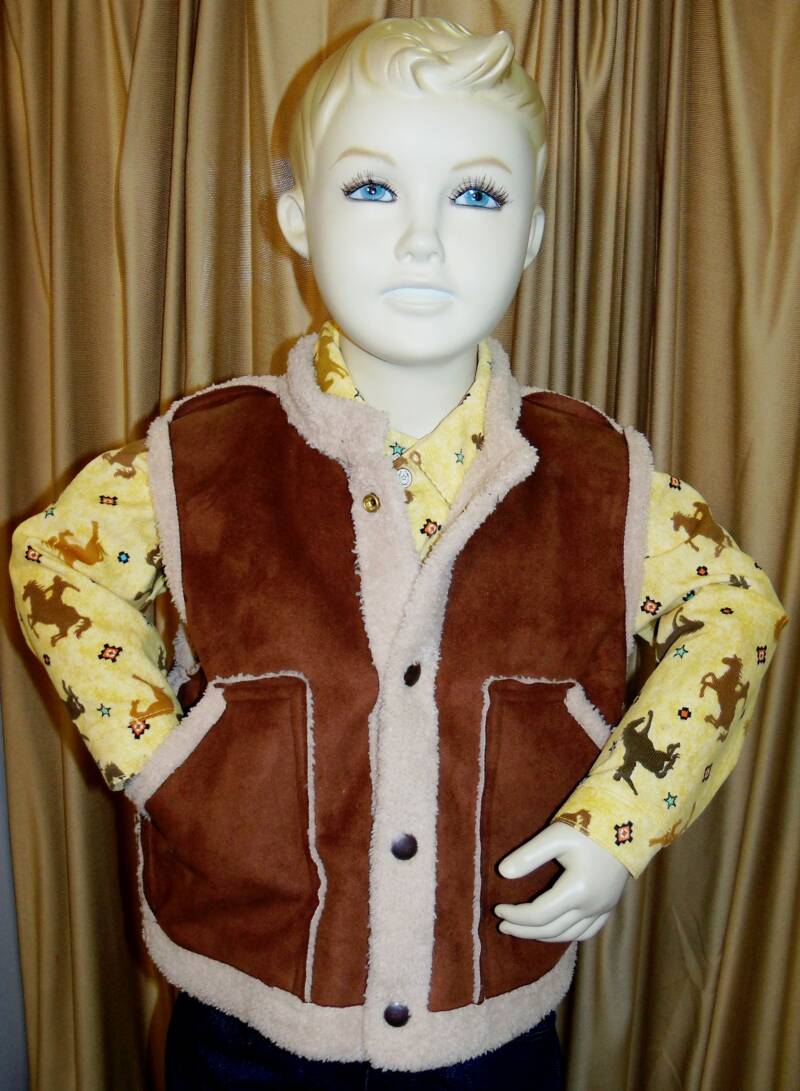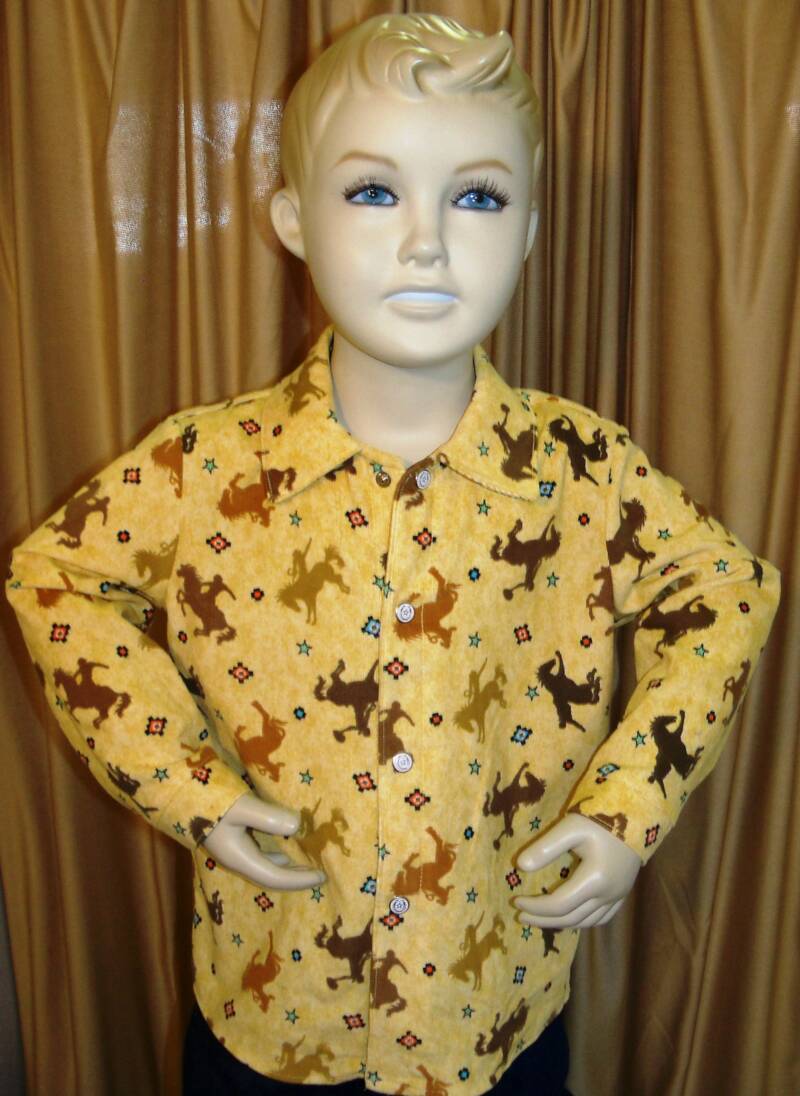 Clothing intended to be "Worn and Loved"                 and "Loved and Worn".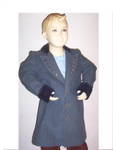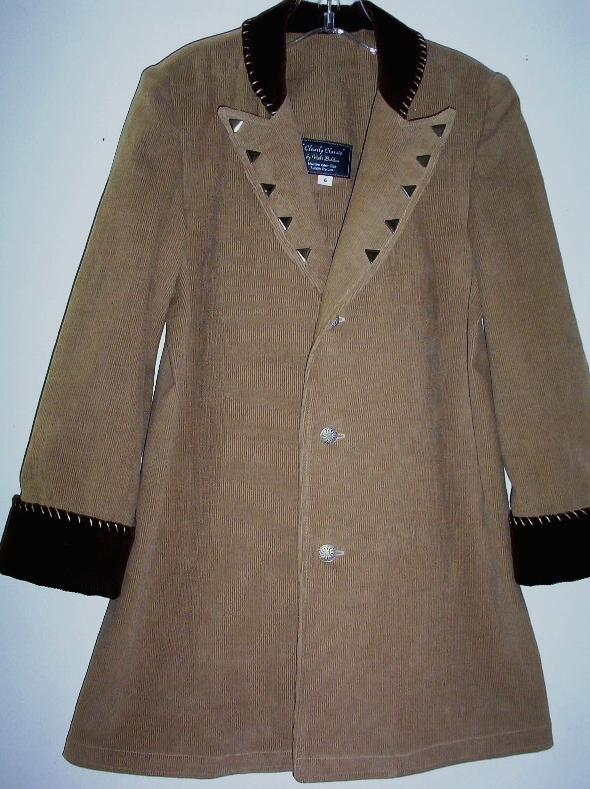 23801--Corduroy Riding Jacket has contrasting collar and fold back cuffs with blanket stitching on edges, arrowhead trim on the lapels and a vented back. Finished length is approximately at the knee.

Colors-- Denim Blue or Tan.

Sizes 2-4-6 Price $89.00

Sizes 8-10-12 Price $99.00

Adult sizes Sm-Md-Lg-XL Price $129.00

21900--Bronc bustin' tie has tan embroidery on black polyester tie.

21901-Saddle Bronc Rider tie has multi colored embroider on black polyester tie.

Comes with instructions on "How to Tie".

Little boy size (approximately up to age 5)    

Price $19.00

Big boy size (age 6 to 12) Price $24.00

Adult Price $34.00

22214--Saddle bronc rider shirt is of a cotton polyester blend that makes ironing unnecessary. The shirttail is extra long to help it stay tucked in.

Size--2-3-4-5 Price--$44.00

Size--6-7-8-10-12 Price--$49.00

Adult size Sm-Md-Lg-Xl Price $69.00

(22215--the same shirt but with the Bronc Bustin'  embroidery)

22814--Fine wale corduroy shirt has brown, gold and tan bucking horses printed all over it. Lead free snaps with horseshoes on them close the front and the cuffs.

Size--2-3-4-5 Price $44.00

Size--6-7-8-10 Price $49.00

22401--5 pocket jean of durable 10 oz.100% cotton denim. the jean has belt loops and contrast stitching. Length is longer to accommodate growth and the small boys sizes have an elastic back waist.

Size--18mo-2-3-4-5-6 Price $39.00

Size--7-8-9-10 Price $44.00

Custom Adult sizes by request.

23511--Faux shearling vest. Polyester suede makes this easy care. the vest has a boxy fit, a stand up collar and front pockets that are big enough to actually use.

Size--2-4-6-8-10 Price $32.00

23601--Brocade Vest has a full lining and a back belt with a metal buckle to adjust the fit. the color shown is "Antique" or a dark ivory, but we can do this vest in almost any color you can imagine, which makes it great for weddings or family pictures.

Size--Boys 2-3-4-5 Price $39.00

Size--Boys 6-8-10-12 Price $49.00

Adult--SM-MD-LG-XL Price $69.00

23602--Working cowboy vest is a cotton/acrylic tapestry of riddin", roppin" and bronc bustin". The vest front has a rope-look edge. It is fully lined and has a back belt for adjustment.

Size--Boys 2-3-4-5 Price $39.00

Size--Boys 6-8-10-12 Price $49.00

Adult--SM-MD-LG-XL Price $89.00