Infant and Christening

Our Christening outfits are created to be treasured for generations. For a truly one-of-a-kind garment, we also create gowns from wedding dresses or other cherished garments on a custom basis.

                         Vicki

all content is copyrighted 2010 by Clearly Classic Designs owned exclusively by Vicki Boldon

Clearly Classic Designs--327 S. Main Street--P.O.Box 1201--Lusk Wyoming USA

Phone and Fax 307-334-2044

Toll Free Order Line 866-783-2044

11101--Satin Romper--This boy's Christening one piece is available with or without the tone-on-tone horse embroidery. It has an attached vest and buttons up the back. Size

Price   $89.00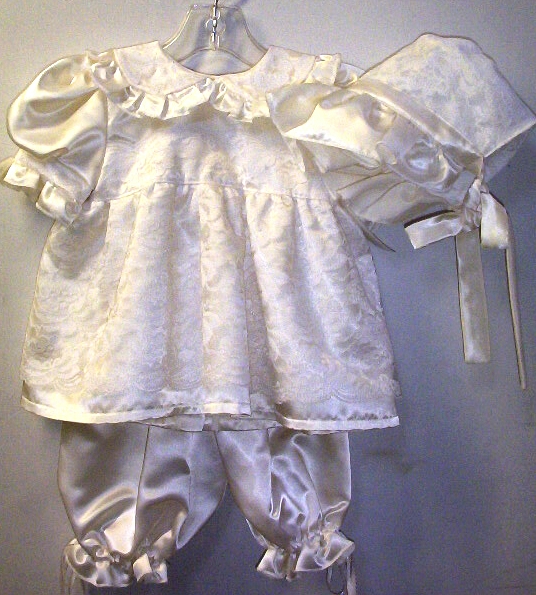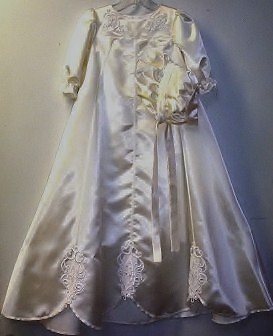 11102--Satin Gown--This gown features a long a-line skirt with a scalloped hem. Venetian lace and ribbon accent the design details. For the equestrian, we will substitute the horse embroidery that is shown on the boy's vest for the Venetian lace appliques. Size

Price $109.00

11103--Satin Dress and Bloomers--the dress has a lace overlay, the bloomers have ribbon trim at the bottom of the legs.  Size

Price $109.00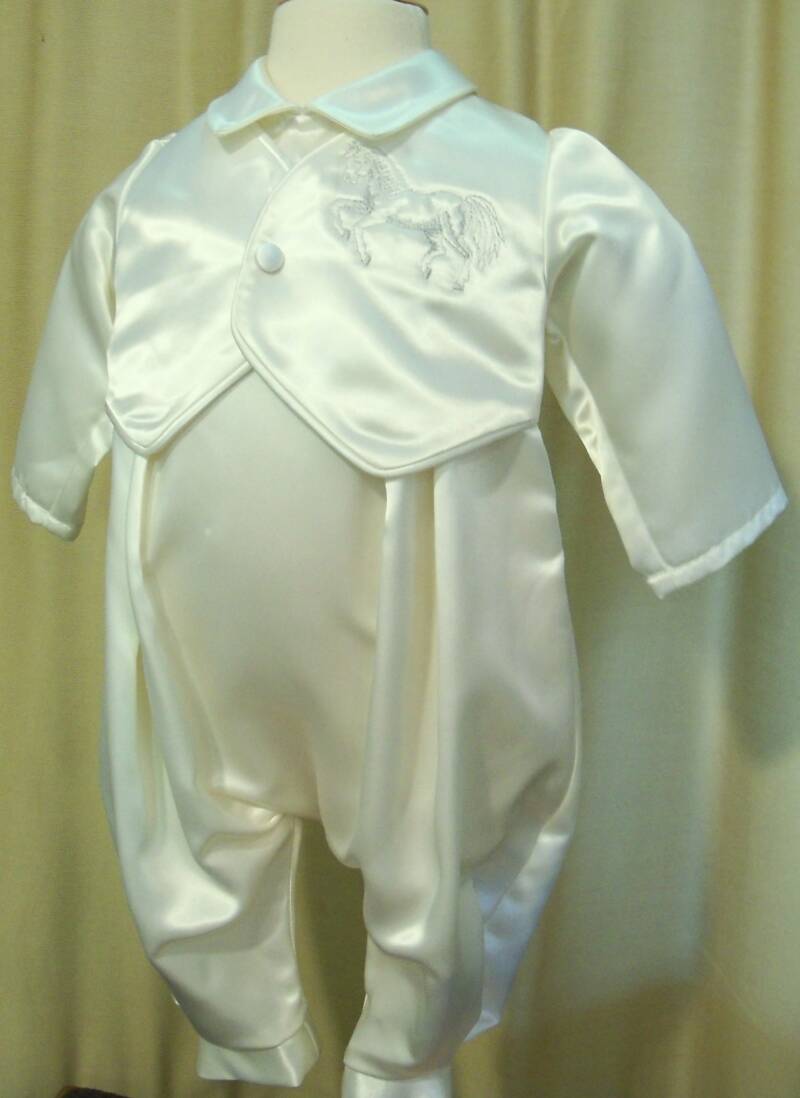 A matching bonnet is available with each Christening Outfit

(boy's style is shown)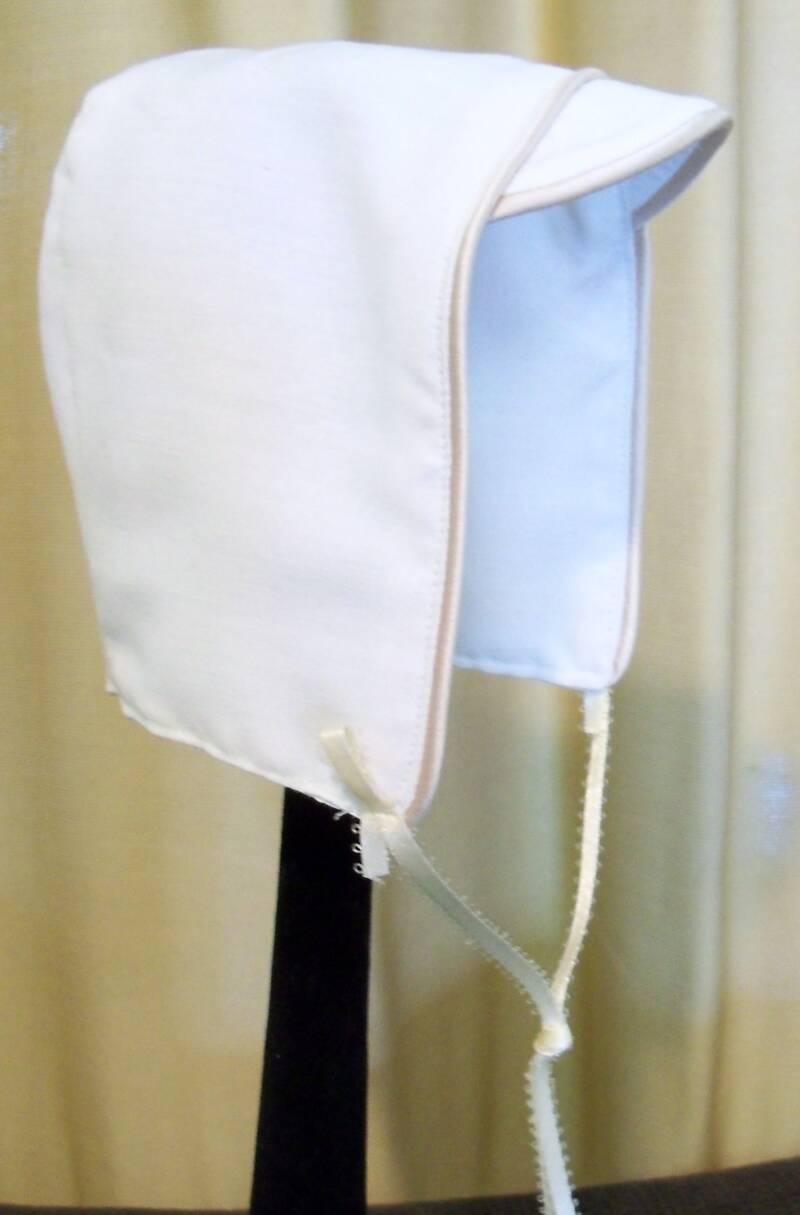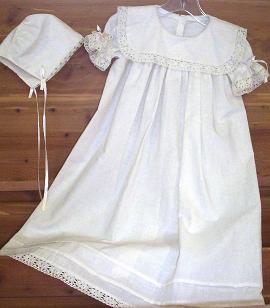 11203--Cotton Gown--This long gown is the ultimate in classic simplicity. It has rows of pin tucks on the skirt  and cotton crochet-look cotton lace trims the large collar ,short sleeves and the hem. Size

Price  $89.00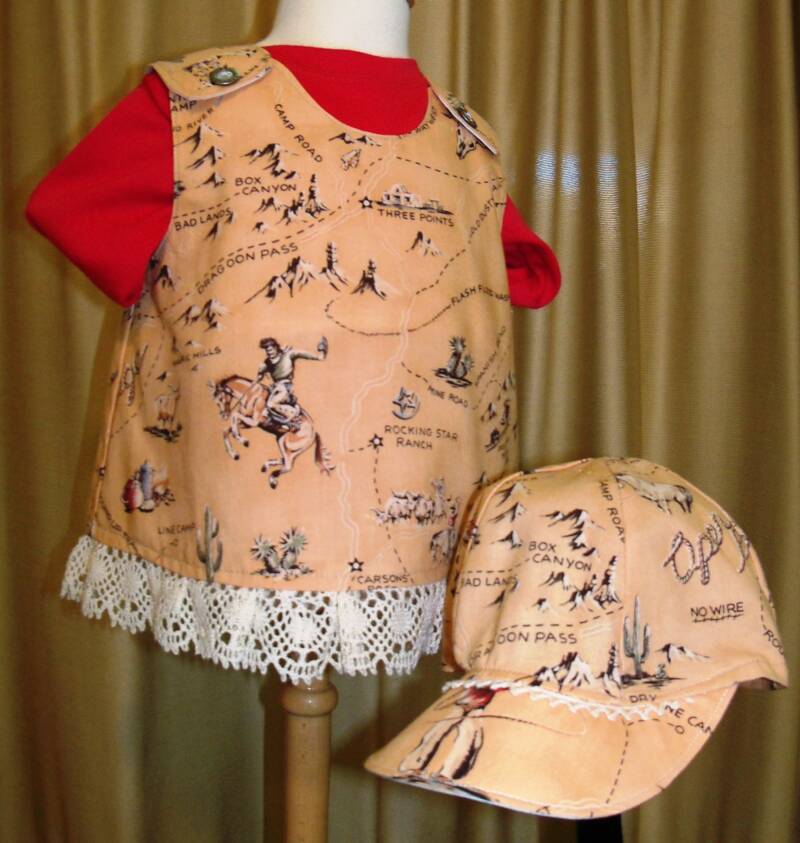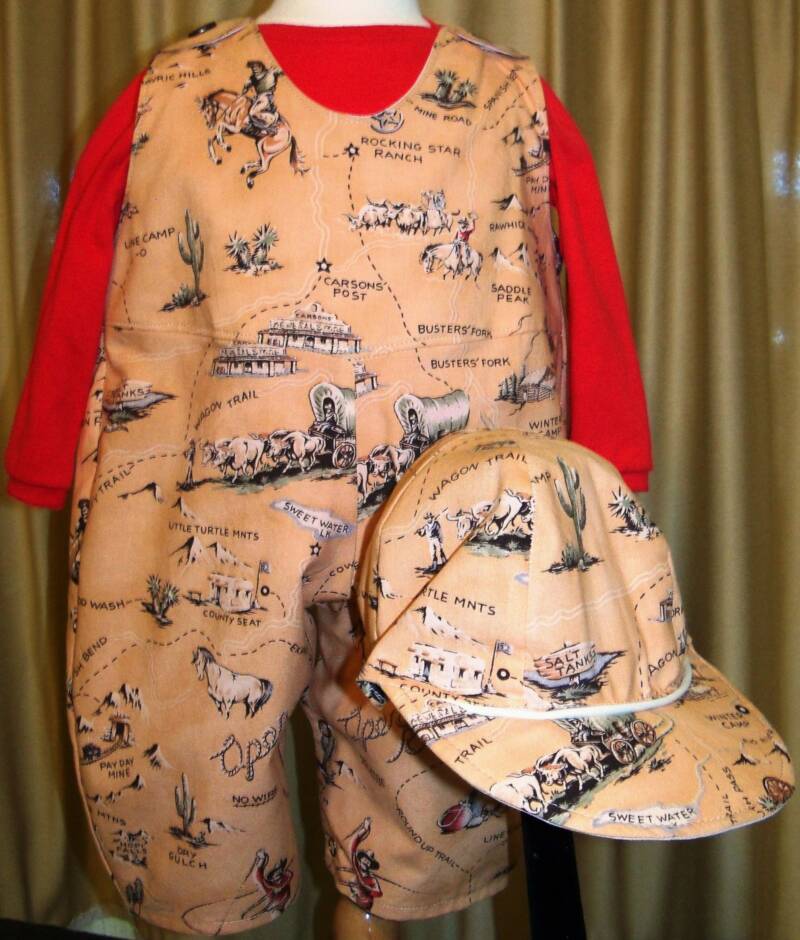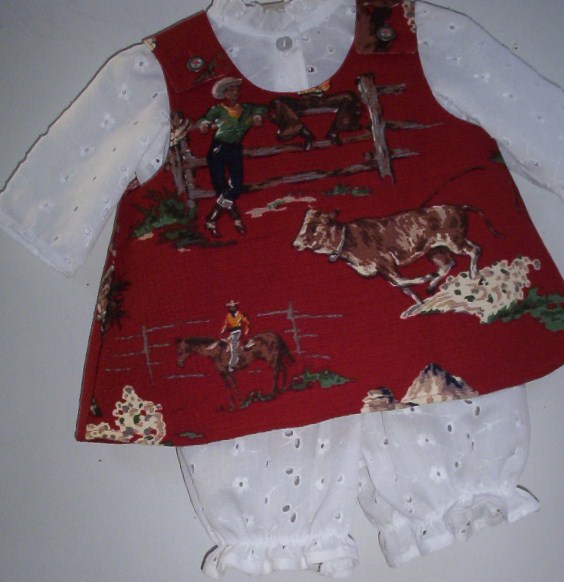 11202--Buckskin Bibbed Overall & Cap are created in an "Old Wagon Trail Map Print". Buttons at the shoulders and Snaps at the legs.Size                    Price $59.00

11203-Buckskin Jumper & Cap matches the boy's outfit but with touches of lace on the hem and the cap. Cotton

Size                     Price $59.00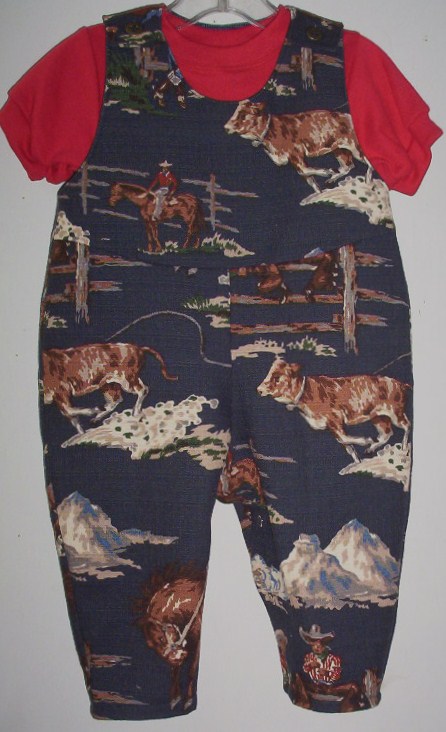 12212-Round up bibs of cotton bark cloth. Snaps at the legs and buttons at the shoulders make for easy changes. Navy or Red

Size                      Price $ 59.00

12213-Round up jumper has an eyelet blouse and pantaloons. Also available in Navy or Red

Size                     Price $69.00

Clothing intended to be "Worn and Loved"                 and "Loved and Worn"